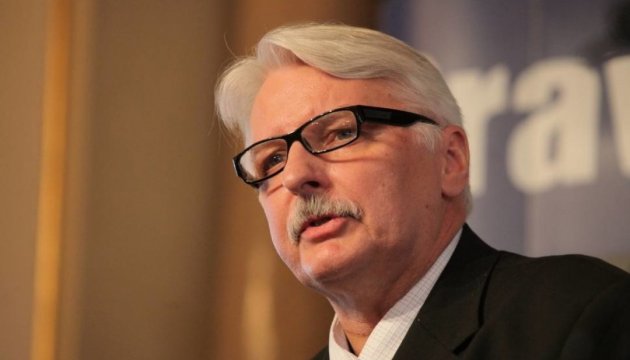 Waszczykowski: Prospect of EU membership should be offered to Ukraine
The European Union should offer Ukraine, Georgia and Moldova a prospect of EU membership, what will push these countries to further reforms.
Poland's Minister of Foreign Affairs Witold Waszczykowski wrote this in an article for the German Frankfurter Allgemeine Zeitung publication.
"In the near future we should offer Ukraine, Moldova and Georgia a membership in the European Union, what will motivate these countries to carry out reforms. There should be also a more intensive dialog will Belarus," Waszczykowski said.
He also added that this could keep Europe from the emergence of "a grey zone" between the European Union and Russia.
Waszczykowski also noted that "a real compromise" is needed in the conflict between Ukraine and Russia, which "should not be confused with a decision under the scenario of one of the sides".
According to him, the fulfilment of a political part of the Minsk agreements without real ceasefire in Donbas "is a mistake".
In addition, Waszczykowski said that threats for the EU from outside are "the aggressive policy conducted by Russia" and conflicts in the south, as a result of which illegal migration is taking place and terrorist threat is growing.
iy