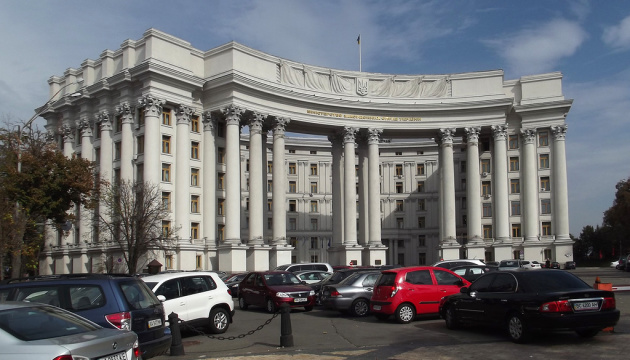 Ukrainian Foreign Ministry condemns travel of Greek businessmen to occupied Crimea
The Ministry for Foreign Affairs of Ukraine has strongly condemned the travel on March 30 by a group of Greek businessmen
The group was led by a member of the tourism development of Corinth municipality Georgios Iosifidis to the temporarily occupied by Russia territory of the Autonomous Republic of Crimea and Sevastopol city, and pointed out that it was not agreed with the Ukrainian side and violated Ukraine legislation.
The foreign ministry posted its comments on the site.
In connection with this fact the foreign ministry calls on all foreign nationals to fully abide by the legislation of Ukraine and conditions for entry and departure for citizens to the temporarily occupied territory of Ukraine. Ukraine will react to any violations of the established procedures.