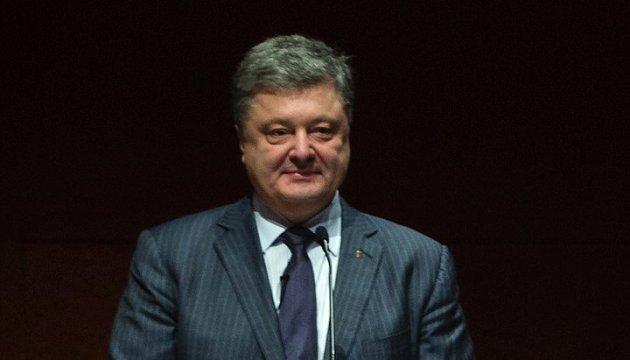 Poroshenko meets Vice President Biden, dines with President Obama today
President of Ukraine Petro Poroshenko during his working visit to the United States on Thursday meets with U.S. Vice President Joseph Biden at the White House to discuss the situation in Ukraine.
In addition, today the President will also attend a working dinner with U.S. President Barack Obama hosted for the heads of delegations taking part in the summit on nuclear safety, the Ukrinform own American correspondent reports.
The key sessions of the summit will be held on Friday, 1 April. The participants will make their speeches during the plenary session and they are expected to release a short communique on the results of their meeting.
In addition, the program for President Poroshenko's visit to the US capital includes, in particular, his bilateral meetings with UN Secretary General Ban Ki-moon, President of Poland Andrzej Duda, President of Argentine Mauricio Macri and the Prime Minister of the Netherlands Mark Rutte.