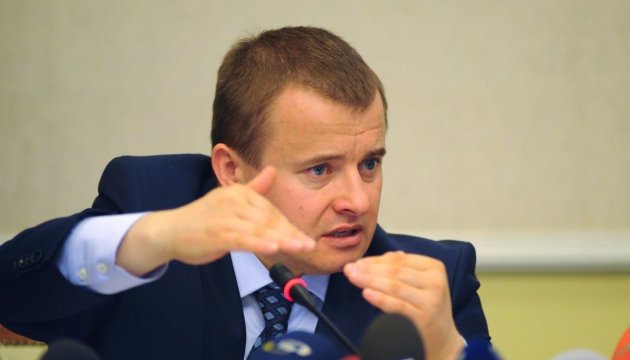 Demchyshyn leaves for Nuclear Security Summit
Volodymyr Demchyshyn will take part in the Nuclear Security Summit that will be held in Washington on March 30 through April 2, the press service of the Energy and Coal Industry of Ukraine reports.
In particular, the minister's visit includes a range of meetings and the signing of an agreement between the governments of Ukraine and Australia on the cooperation in the sphere of nuclear energy use.
"Energy and Coal Industry Minister of Ukraine Volodymyr Demchyshyn on March 30 through April 2016 will pay a working visit with Ukraine's official delegation to the United States to participate in the Washington Nuclear Security Summit. Ukrainian President Petro Poroshenko will head the delegation of Ukraine," reads a report.
iy