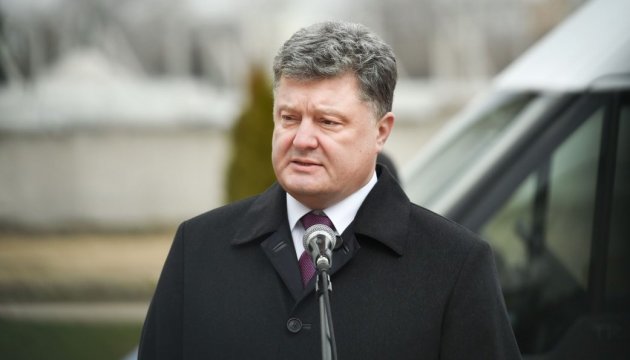 Poroshenko to meet U.S. Vice President Biden, Ban Ki-moon during his visit to USA
President Petro Poroshenko will hold a series of bilateral meetings during his visit to the USA to attend the Nuclear Security Summit.
In particular, he is planned to hold talks with U.S. Vice President Joe Biden, Secretary General of the UN Ban Ki-moon and the Prime Minister of the Netherlands Mark Rutte.
Press-secretary of the Head of State Svyatoslav Tsegolko told Ukrinform.
In addition, President Poroshenko plans to meet with President of Poland Andrzej Duda and Argentina's President Mauricio Macri.
The head of the Ukrainian state, apart from delivering a speech at the Nuclear Summit, will also lay a wreath at the Memorial to the victims of Holodomor famine in Washington, D.C. and give his interview to a U.S. TV channel.
Ukrinform previously reported that from 30 March to 2 April President Petro Poroshenko will travel on a working visit to the United States. During his visit, he will attend the summit on nuclear security issues at the invitation of U.S. President Barack Obama. The summit will be held in Washington, D.C.
In addition, the Head of State will hold talks with the leaders of the United States, as well as hold bilateral meetings with heads of state and government who will attend the Washington summit.