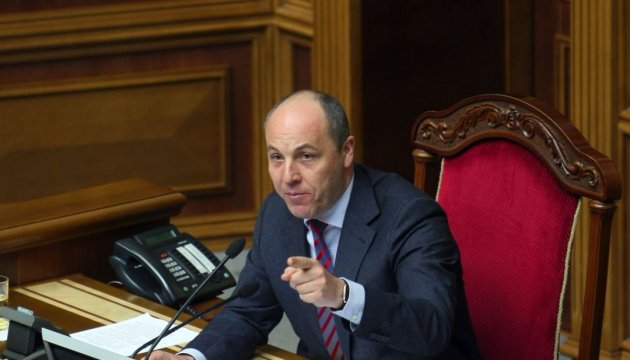 Vice Speaker Parubiy closed Rada morning session
First Deputy Speaker Andriy Paruby has closed the morning plenary session of parliament.
Ukrinform reports he justified the decision that under regulation the break lasts until 12.40, but he received a note from the three factions to declare the next break at 12.40.
He noted this occurs because the MPs from the Poroshenko Bloc, the Popular Front and the Batkivhchyna assemble to form a new coalition at the session hall.
Parubiy added that the evening plenary session would begin at 16.00.
Security representatives have asked all media representatives to leave the press box.