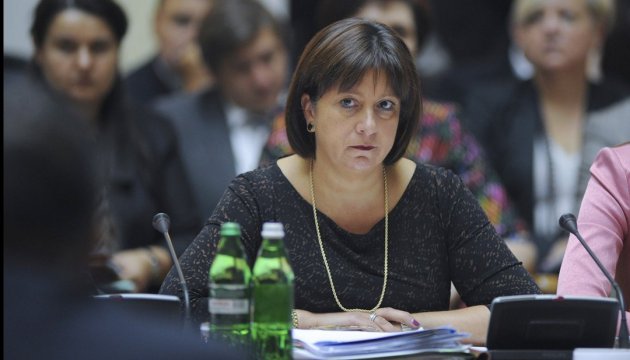 Jaresko can become first vice premier - Avakov
Finance minister Natalie Jaresko may take the post of first vice premier - minister of finance in a new government.
Interior minister Arsen Avakov told viewers of Espresso. TV channel.
"If we talk about Yatsenyuk's government, the reformatting of the government, about which Yatsenyuk said many times and we are tired of talking about it. We can see some clear positions for us. They include an offer for us to nominate first vice premier - finance minister Natalie Jaresko," said Avakov.
He noted these negotiations were conducted with her.
"We discussed with her that she could be in charge of economic reforms, financial operations, including a part of the economy ministry, financial planning, budget, tax, and other offices," Avakov said.