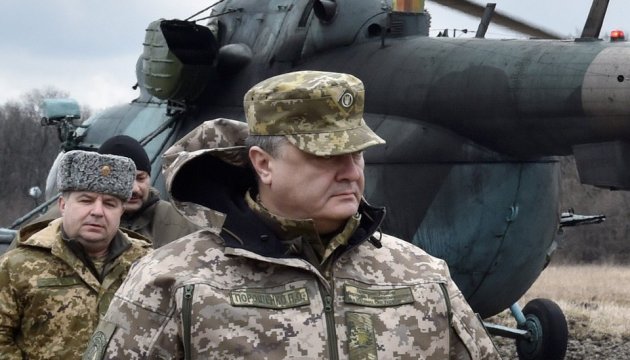 Poroshenko attended ceremony for opening of reconstructed apartment house in Mykolayivka
President of Ukraine Petro Poroshenko took part in the ceremony of reopening of a rebuilt house in town Mykolayivka during his working visit to the Donetsk region.
The President's spokesman Svyatoslav Tsegolko has twitted.
"The President took part in putting online the reconstructed house in town Mykolayivka in the Donetsk region," he wrote and published the accompanying photos.
Under one of the photos, where Poroshenko is seen talking with a Mykolayivka local resident, Tsegolko wrote: "One of the priorities for the Ukrainian government is to bring peace and rebuild the infrastructure of Donbas".
The press secretary mentioned that the liberation of Donbas began with recapturing of Mykolayivka.
Background note. Mykolaivka is a town located in the Donetsk region of Ukraine, a part of Slovyansk city area.