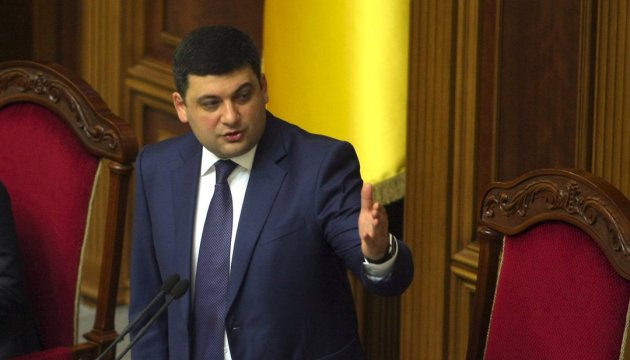 Speaker Groisman believes formation of new coalition possible this week
The Rada Chairman Volodymyr Groisman hopes that new parliamentary coalition will be formed this week.
He told a briefing in the legislature, Ukrinform reports.
"The issue of a new coalition formation is reaching the finish line. Accordingly, it can be formed this week. Now all political forces have come to an understanding that a chance exists to set up a new coalition, a new government with changes in the quality of its operations," said Groisman.
Responding to a question whether the lawmakers will consider the government's resignation this week, Groisman noted that negotiations were under way.
He also noted that Ukraine has plunged into a deep political crisis and hopes that during this week the MPs will give a green light to forming the new coalition and new cabinet.