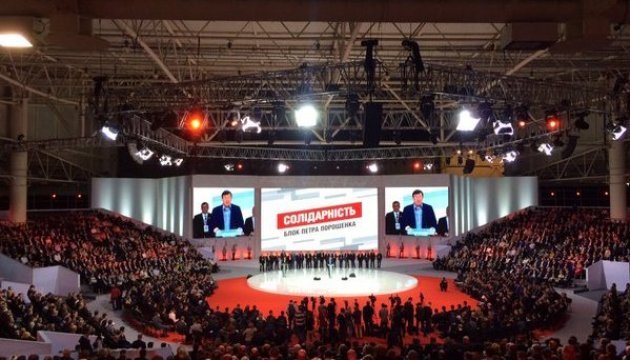 Members of Poroshenko Bloc Party arrive to participate in behind closed doors assembly
Members of the Poroshenko Bloc Solidarity Party are assembling for the convention, which is closed for the press.
Ukrinform reports the assembly will be held in Kyiv at 16 Lavrska Street.
Now the members of the party arrive to participate in the event. But most of them drive to the building using the road located at some distance where the media gathered.