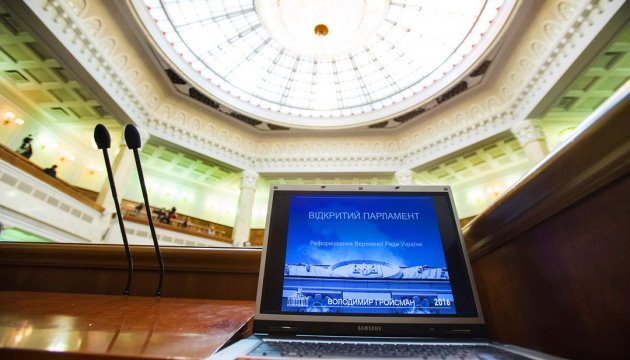 If factions approve of coalition agreement by Monday, new coalition can be formed next week – MP Yemets
The representatives of the Rada factions, who intend to become part in a new coalition, should submit their written proposals to expand the coalition agreement by 18.00 on Saturday, 26 March.
Then they ought to attend next meeting on the harmonization of these proposals and on Monday, March 28.
MP from the People's Front faction Leonid Yemets made a statement following a meeting of factions' representatives, Ukrinform reports.
"Today, the work has been completed, the opinions were voiced, the deadline was set - tomorrow by 18.00 written proposals are to be collected, and then their processing and on Monday at 9.00 we meet again," he said.
Yemets noted that today the specific proposals to be added in the coalition agreement were submitted by the Batkivhchyna Party and the Radical Party, while the Poroshenko Bloc and the People's Front have yet to finalize such proposals at their fractions.
He stated that the Samopomіch Party did not participate in the working meeting.
In addition, the lawmaker said that the current coalition agreement remains the same but it will only be expanded.