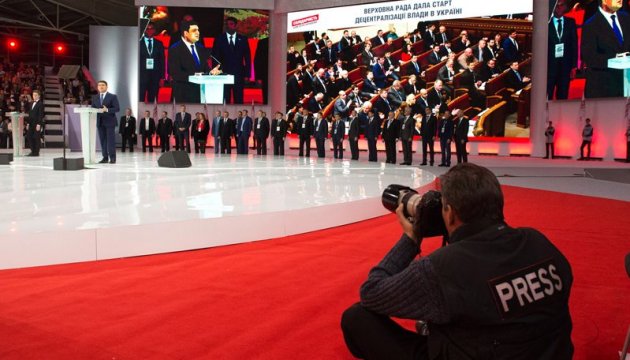 Petro Poroshenko Bloc to hold closed-door meeting today
The congress of the Petro Poroshenko Bloc will take place on Friday, March 25, in Kyiv. Reporters have not been invited to the event.
A source of the party told Ukrinform.
"Yes, it [the congress] is planned for today. We've decided to hold it behind closed doors," the representative of the party said.
The congress is expected to begin at 2 p.m.
iy