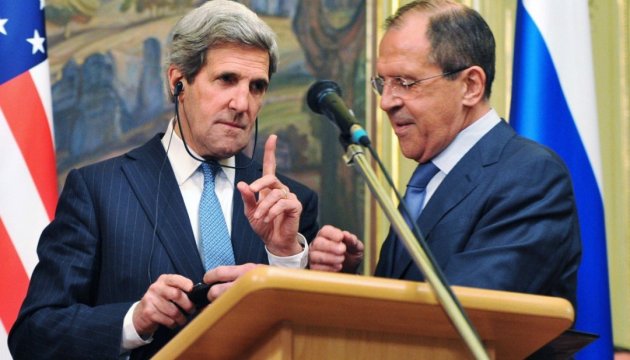 Kerry, Lavrov discuss issue of Savchenko
U.S. Secretary of State John Kerry and Russian Foreign Minister Sergey Lavrov discussed the issue of Nadiya Savchenko at the meeting in Moscow today.
This was confirmed by official representative of the Russian Foreign Ministry Maria Zakharova, RIA "Novosti" news agency reports.
"Yes, this issue was raised," she said at the briefing, responding to a question.
Zakharova added that the diplomats would reveal the details of their talks at the press conference.
ol