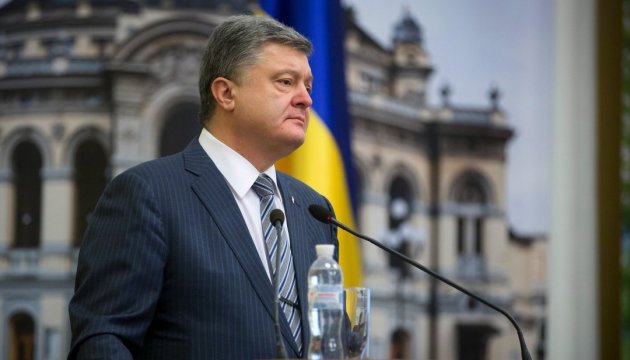 President visits Kharkiv on Wednesday
President of Ukraine Petro Poroshenko on Wednesday 23 March will visit Kharkiv city.
The Kharkiv regional state administration told Ukrinform.
"The visit is scheduled for Wednesday, 23 March. The program for the visit is being confirmed. Last night and this morning meetings were held," a local official noted.
According to preliminary data by the city authorities, President is set to visit one of the enterprises in Kharkiv.
According to a source in the defense ministry, the President will visit the Malyshev Plant where transfer ceremony of military equipment to the Armed Forces manufactured there will take place.