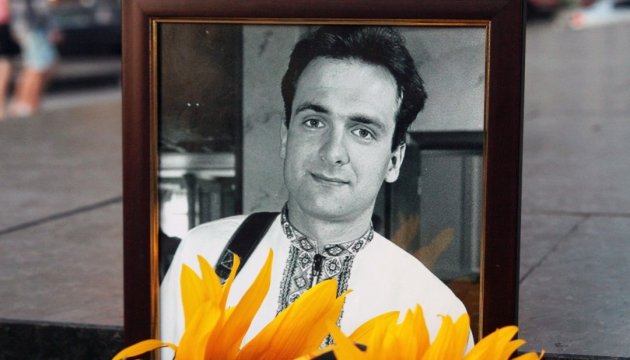 Heorhiy Honhadze set to be buried in Kyiv today
On Tuesday, March 22 a burial ceremony will be held for the murdered journalist Heorhiy Honhadze who was killed in September 2000.
Myroslava Honhadze's lawyer Valentyna Telichenko has confirmed this information to BBC Ukraine.
Honhadze will be laid to rest in Kyiv, in Podil district in the grounds of St. Nicholas Church on waterfront, which are owned by the UGCC.
All these 16 years Heorhiy's body remained in the central Kyiv morgue.
The church service and farewell ceremony are expected to be conducted in the church in the morning and finish at 14.00.
Earlier, Ukrinform reported Ukraine President Petro Poroshenko handed the highest state award "Golden Star of Ukraine Hero" over to his widow Myroslava Honhadze.