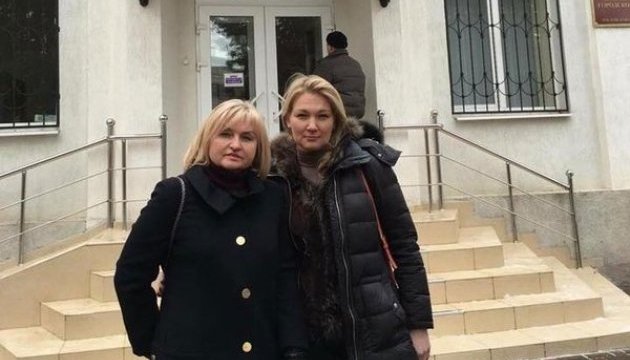 MP Iryna Lutsenko hopes to be let into Russian courtroom after break at 16.00
MP from the Poroshenko Bloc Iryna Lutsenko hopes that after the break in court hearing where the verdict on Nadiya Savchenko is being read the Ukrainian delegation will be allowed to return into the Russian courtroom.
"We have not been allowed to enter the courtroom since lunchtime. The entire Ukrainian delegation. [The Russian guards] have let Europeans in. A total of 17 diplomats from the EU and the U.S. have arrived. We are sitting in a separate premise, where we can watch the trial," she said.
According to the MP's information, at 16.00 the court is scheduled to go on break again. "We hope that we can get into the courtroom," she added.