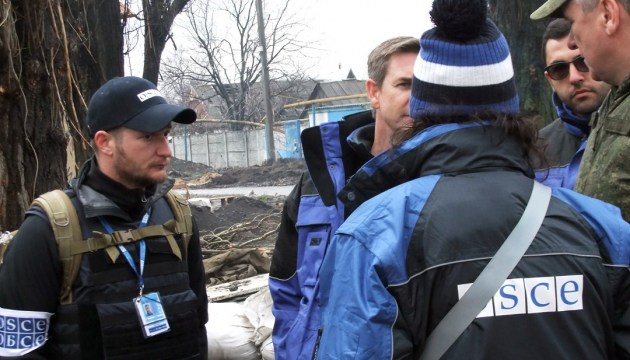 There is no grey zone set out in Minsk accords - Hug
Deputy Head of the OSCE Special Monitoring Mission Alexander Hug has warned the conflicting sides in Donbas that it's unacceptable to change deployment of troops, because it violates the Minsk agreements.
He told a briefing today, Ukrinform reports.
"There is no gray zone, Minsk II is not providing. There is only contact line set out in the Minsk accords and agreed to by the sides. Under the agreement it's prohibited for the sides to move their position closer to the contact line. The closer position to the contact line, the more likelihood of escalation in violence and misunderstanding," said Hug.
He noted that any crossing of the contact line is considered as a provocation. "Even if it is 100 meters beyond," he added.
According to him, intense shelling has been reported for two weeks, causing deep concern. Hug also noted that 595 OSCE mission observers are working in eastern Ukraine now.