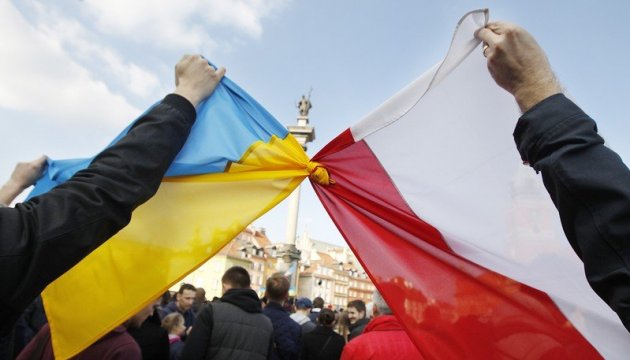 Ukraine honorary consulate opened in Bydgoszcz
The Polish city of Bydgoszcz, northern region, has seen an official opening of honorary consulate of Ukraine on Tuesday.
Ambassador of Ukraine to the Republic of Poland Andrii Deshchytsia has given the consular patent and exequatur to the newly appointed honorary consul of Ukraine in Bydgoszcz Krzysztof Sikora, the Ukrinform's own Warsaw correspondent reports.
Sikora said the key goals for him in this position are establishment of contacts between the Polish and Ukrainian educational institutions as well as providing support for Ukrainian and Polish entrepreneurs.
The citizens of Ukraine will be able to obtain the consulate assistance in resolving all kinds of formalities.
The opening of the consulate was also attended by representatives of local authorities, in particular the governor Kuyavian-Pomeranian voivodship, representatives of the city of Bydgoszcz and Polish companies cooperating with Ukraine.
The consulate in Bydgoszcz is the eighth honorary consulate of Ukraine in Poland. In addition, Consular Section in Warsaw and three General Consulate of Ukraine - in Gdansk, Krakow and Lublin administer services in Poland.