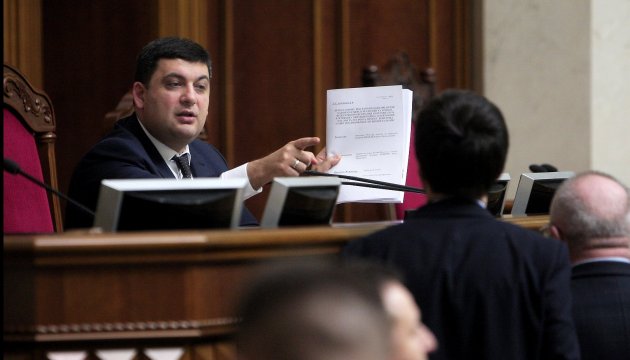 Groysman thanks Lithuania for support of Ukraine
Verkhovna Rada Chairman Volodymyr Groysman at a meeting with Lithuanian Foreign Minister Linas Linkevicius has thanked Lithuania for the support of Ukraine.
Groysman wrote this on his Facebook page.
"I've thanked Lithuania and the foreign minister of this country, Linas Linkevicius, for the support of our state in this difficult time. We always notice their efforts and attraction to Ukraine. During the meeting we discussed also the steps that could be made at present from the side of our European partners in support of Nadiya Savchenko and our other captives," Groysman said.
The Ukrainian speaker also said that Ukraine is still looking for a way out of political crisis that was caused by loss of confidence in the government.
Linkevicius, in turn, stressed that Lithuania supports Ukraine on its way to the European integration.
iy