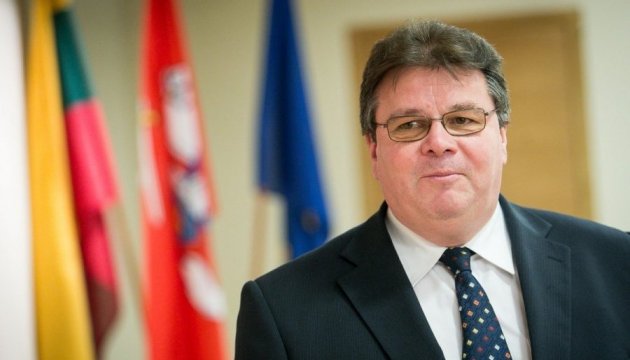 EU Member States have no unity on Minsk Agreements implementation – Linkevičius
The EU Member States have no unity on the priority provisions of the Minsk Agreements.
This was stated by Foreign Minister of Lithuania Linas Linkevičius in an interview with Euractiv.
"What is important is not to mix up the issues. Because some are reading Minsk literally and believe it is possible to make decisions on decentralisation, on other political issues, and then there will be deescalation. But in real life, this is not achievable," Linkevičius said.
According to him, there should really be improvement in the security situation, and those who "want to see progress should realise this is the case."
"The Russians are saying decisions first, and then deescalation, which sounds weird, in my view. How can Ukrainians make decisions without any perspective for improvement? How can elections in Lugansk and Donetsk be held without any presence of Ukraine? And I'm not talking about OSCE observers, about media, about political parties," the Minister said.
According to Linkevičius, the elections should take place after the situation improves, after the border would be under Ukrainian control.
"It looks logical, but this view is not shared by all. We should be really tough in demanding the Minsk agreement be implemented, not only its letter, but also its spirit, and common sense," he added.
ol