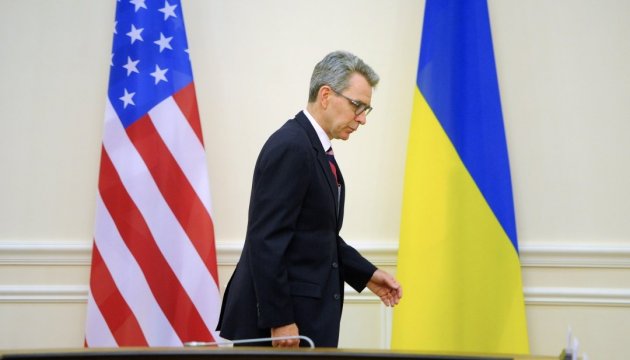 U.S. Ambassador Pyatt promises U.S. and other G7 partners back Ukraine if reforms progress
U.S. Ambassador to Ukraine Geoffrey Pyatt said that the United States and other Group of Seven states will support Ukraine if it implements reforms.
He told the meeting "The Future of U.S. -Ukrainian relations" on Friday, Ukrinform reports.
"If you make progress on the road of reforms, the U.S. and other G7 international partners will be close to you because we want to see Ukraine's successes. We have a mighty long-term interest in the success of Ukraine Ukrainian. But Ukrainians have to work diligently," said the Ambassador.
The diplomat noted that high priority reforms in 2016 will be decentralization and constitutional reform.
He also warned the authorities over enrichment of "a family" and guarding the interests of oligarchic clans.