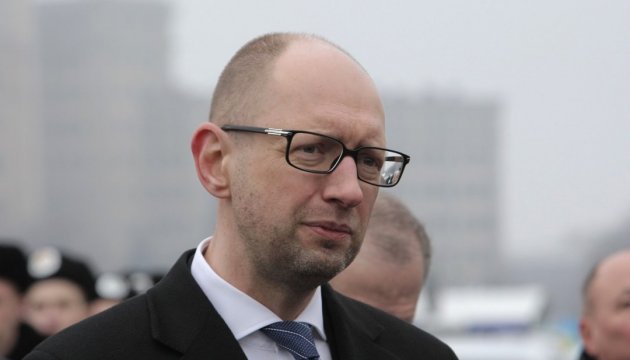 PM Yatsenyuk: I see three options to overcome the crisis
The parliamentary coalition should be restored and cabinet of ministers has to be filled with government officials.
Prime Minister Arseniy Yatsenyuk told a briefing following the laying of flowers at the monument to the Great Kobzar poet in the capital city Taras Shevchenko park, Ukrinform reports.
"I see three options out of the crisis. The first option is the one I have offered. Restore the operation of coalition, fill the government posts in the cabinet of ministers of Ukraine, and move on the path of reforms as there is no alternative," said Yatsenyuk.
The second scenario foresees, the head of the government stated, that President of Ukraine and his Rada faction will assume responsibility for the formation of a new cabinet, new program and coalition so they can be presented to the people of Ukraine in an appropriate manner.
"The third option, which is the most unacceptable - snap elections. I believe that one option out of the three must be selected promptly. I have offered my first option," premier noted.