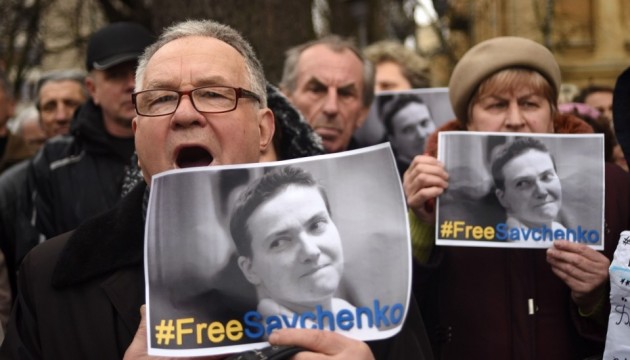 Canada calls for immediate release of Savchenko
Canada calls on Russia to immediately release Nadiya Savchenko and return her to Ukraine.
This is said in the statement of Foreign Minister of Canada Stéphane Dion, an Ukrinform correspondent reports.
"With regard to Ms. Savchenko's rapidly failing health, we appeal to Russia to act compassionately by immediately releasing her and returning her to friends, colleagues and family in Ukraine," Dion states.
The Minister adds that Canada has repeatedly underlined that the Russian trial of Savchenko is politically motivated trial and has substantial violations.
"Canada has repeatedly underlined that Ms. Savchenko's transfer to Russia was illegal, the charges brought against her politically motivated and her treatment during her detention a matter of grave concern. The court process has been marked by irregularities from the start," the Foreign Minister of Canada stresses.
He also expressed his concern about the health of Nadiya Savchenko "who has been unlawfully detained by Russia since June 2014."
ol