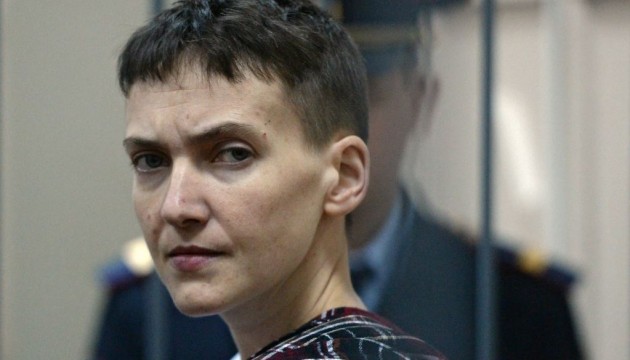 Savchenko delivers her closing words in Russian court today
The Russian court in the town of Donetsk, the Rostov region is scheduled to resume hearing in the case of Nadia Savchenko who has to deliver her closing words on March 9 at 11.00.
The Ukrainian pilot's defense attorney Nikolai Polozov has twitted.
"Today Nadia will make her closing speech in the court. Mark Feygin and I are heading to the Rostov region, Donetsk town. Ukraine MPs from the Batkivshchyna party, who flew in to attend the trial of Nadia, were held at an airport in Moscow, Russia, and were released only after their plane took off," he said.
At the previous hearing on March 3 Savchenko had had to deliver her closing words, but the judge suddenly stopped the hearing and postponed it until March 9.