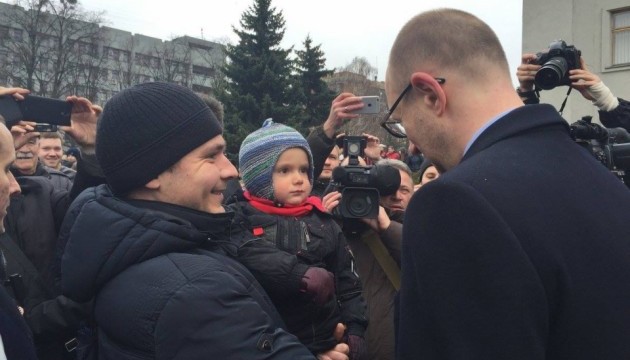 Yatsenyuk demands immediate appointment of Prosecutor General
Prime Minister of Ukraine Arseniy Yatsenyuk demands immediate appointment of new Prosecutor General who would take the side of law along with the courts and the prosecutor's office.
This is reported by the Government's portal.
"Ukrainian society trusts the police, demands compliance with the law and takes the side of the police. Now, I as the Prime Minister demand that the courts, the prosecutor's office and the new Prosecutor General, who must be appointed immediately, take the side of the law," Yatsenyuk said during the launch of the patrol police in Poltava on Saturday.
ol