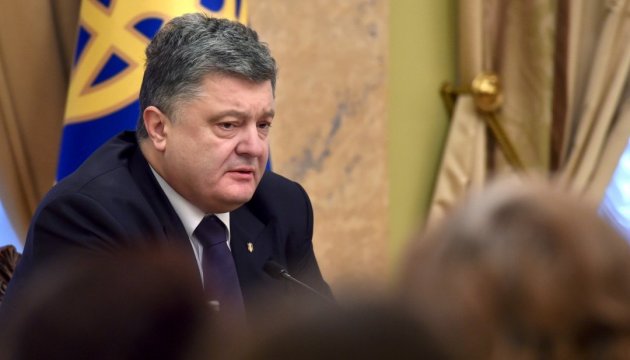 President promises to double efforts to release Savchenko
Nadiya Savchenko is the symbol of Ukraine, so the authorities will double their efforts to bring her back home.
President of Ukraine Petro Poroshenko emphasized this during presentation of state awards to the outstanding women, the press service of the Head of State reports.
"I want to recall a woman who is the symbol of Ukraine for the whole world. The deed of Nadiya Savchenko and her behavior have done much for Ukraine. We will double efforts to bring her home. It is extremely important, it is important for me, it is important for Ukraine, it is important for each of us," Poroshenko said, commenting on the intention of Savchenko to launch a dry hunger strike.
The President expressed his firm belief that there was no fair trial in Russia.
ol