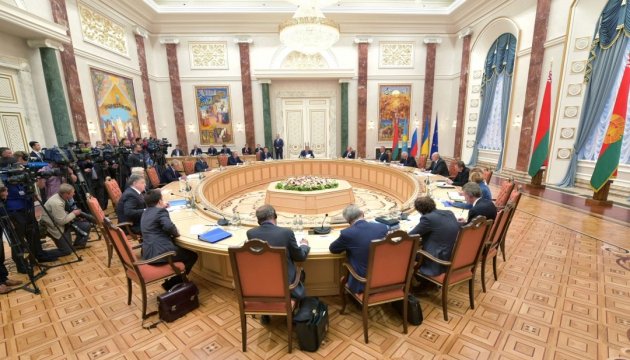 U.S. Department of State again calls on full implementation of Minsk agreements
The U.S. Department of State has again called on the full implementation of the Minsk agreements by all the sides of conflict in eastern Ukraine.
Spokesman for the U.S. Department of State John Kirby said this at a daily press briefing, when commenting on a meeting of the Normandy Four foreign ministers in Paris, an own Ukrinform correspondent reports.
"We still continue to want to see Minsk fully implemented, and we believe there's – there is continued work that needs to be done on both sides to get Minsk fully implemented. There's no question about that," he said.
When asked to explain whether this means that Ukraine should implement its obligation to increase autonomy in eastern Ukraine before Russia removes its troops and releases control of the Russia-Ukraine border, Kirby reaped that the U.S. position is the same - the full implementation of Minsk: "This means people pull back from the line of contact – the heavy weapons, the troops as well – that the violations cease," he said and added that the Ukrainian side should continue to implement reforms.
The U.S. Department Spokesman also stressed that Ukrainian government achieved some progress. But at the same time he noted that "obviously, there's more progress that needs to be made on reforms".
In addition, Kirby reminded that U.S. Secretary John Kerry had a meeting with Ukrainian President Petro Poroshenko in Munich "not too long" and discussed this issue: "We continue to have those discussions with Ukrainian leaders. We recognize that political reform is important, not just to the stability of their government but to the Ukrainian people, and we want to see that continue to progress," the U.S. spokesperson summarized.
iy