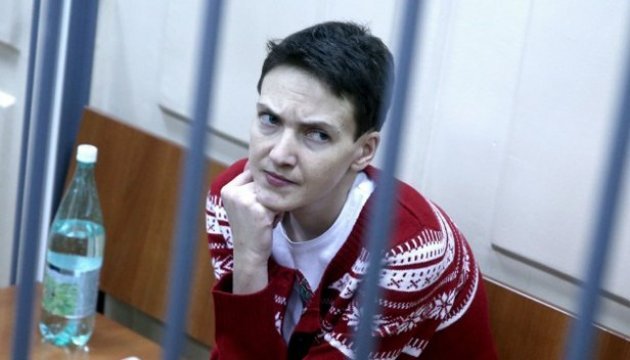 Savchenko to declare hunger strike if she is not returned to Ukraine after trial verdict
The Ukrainian pilot Nadiya Savchenko is ready to declare a dry hunger strike if she can't be extradited to Ukraine after the Russian court makes verdict in her court trial.
The Ukrainian prisoner's sister Vira Savchenko made a statement, TV TSN news reports.
"Nadiya has already been on hungry strike for more than 60 days, and if she's not returned home in ten days after the verdict is made - she will refuse to take water as well," Vira said.
Ukrinform reported that previously Savchenko's attorney Mark Feigin said that Russian authorities might sentence the Ukrainian pilot for 10-12 years and send her to serve her sentence back to Ukraine. He also said that the date of the verdict announcement on Savchenko's case will be known on March 3.