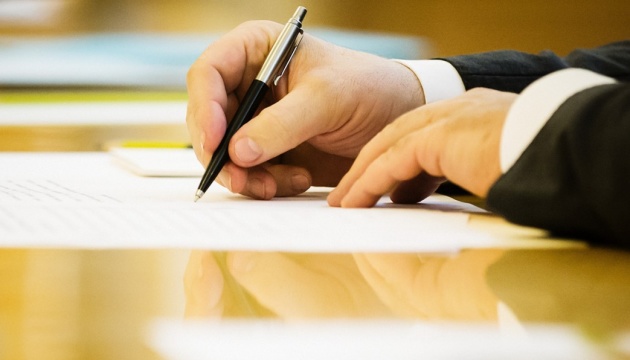 President signs three 'visa-free' laws
Ukrainian President Petro Poroshenko has signed three laws needed for the establishment of a visa-free regime between the European Union and Ukraine.
The president's press service reports this.
"The president signed three laws of a visa-free package," reads a report.
In particular, the laws were signed to improve procedures of the National Agency of Ukraine for detection, search and management of assets derived from corruption and other crimes; to amend the Criminal Code and the Code of Criminal Procedure of Ukraine concerning the procedures of arrest of property and the agency of special confiscations; and to improve the functioning of the Specialized Anti-Corruption Prosecutor's Office.
These laws were submitted by the president for urgent consideration of the Ukrainian parliament and were approved on February 18, 2016.
iy