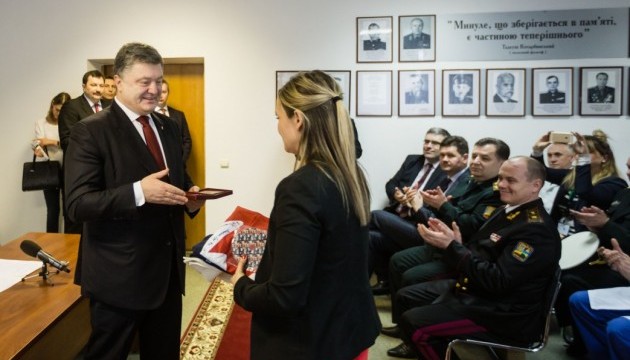 President awards three Canadian doctors for helping ATO soldiers
Ukrainian President Petro Poroshenko has awarded three Canadian doctors who provide treatment to the wounded ATO servicemen in the Main Military Clinical Hospital in the framework of the Ukrainian-Canadian joint initiative.
The president's press service reports.
"Thank you that you are not indifferent. It is very easy to stay at home and say that you do not care. But your arrival symbolizes that we are not alone against the aggressor, the whole world is with us, and the whole world, represented by you, supports Ukraine," Poroshenko said.
The president also expressed gratitude to the people of Canada for helping Ukraine. Poroshenko reminded that at the beginning of Russian aggression in 2014, when Ukraine had had to revive its army and there had been no clothes for the military, Canada had sent containers with uniform.
iy