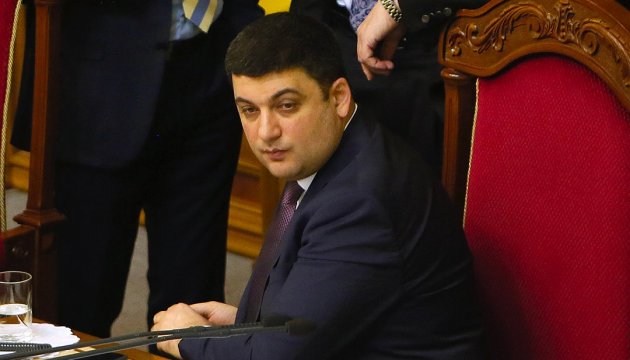 Groysman, public activists discuss ways of overcoming crisis
Verkhovna Rada Chairman Volodymyr Groysman on Tuesday met with public activists to discuss possible ways out of crisis in various spheres.
"Participants in the meeting agreed that halt in carrying out reforms in Ukraine or their procrastination are inadmissible. Experts and the Verkhovna Rada chairman also agreed to hold other roundtable meetings to consider relevant solutions of an action plan," the parliament's press service reports.
According to Groysman, there are several possible ways out of a political crisis, in particular, the formation of a new coalition and government reload, the continuation of work of the current Cabinet of Ministers, or holding early parliamentary elections.
iy