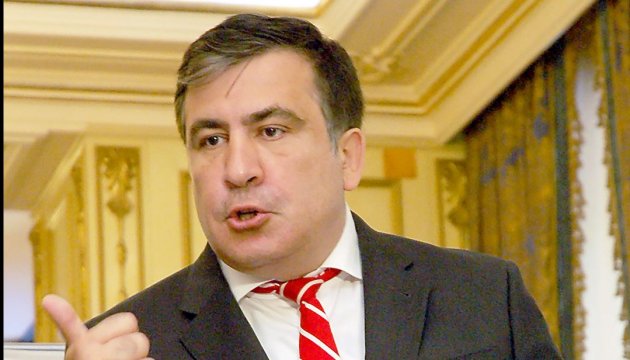 Saakashvili: My ambitions are larger than post of Prime Minister
Mikheil Saakashvili does not intend to establish a political party in Ukraine as Ukrainians associate the parties with the oligarchs and have the negative attitude towards them.
Former president of Georgia, incumbent chairman of the Odesa Regional State Administration Mikheil Saakashvili said this in an interview with Rustavi 2 Georgian TV channel.
According to Saakashvili, the team, headed by him, will participate in the parliamentary elections. Currently, there is a need to change the power in Ukraine because "it is a line, a watershed for Ukraine, which will be followed by completely different relations."
"My ambitions in Ukraine are much larger than the post of Prime Minister," he noted, adding that his ambition is "to establish the new rules of the game and to bring a new generation to the political elite."
He also said that he started the series of meetings with people in the regions. "We start on February 22. I will have meetings in 22 cities of Ukraine during 22 days," Saakashvili said.
ol