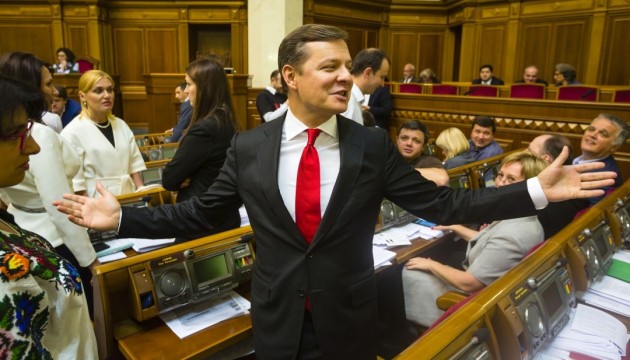 MP Lyashko: I haven't discussed any posts with President and premier
Leader of the Radical party Oleh Lyashko has stated that he has not discussed yet the issues of obtaining certain positions for himself or for the members of his party either with the President or premier.
He told reporters on the sidelines of the legislature, Ukrinform reports.
"We haven't done it today, we have not discussed any appointments," Lyashko replied to the question whether it is true that he insisted on securing some government positions for himself and his party members during talks with the President and premier.
According to the lawmaker, the principles to form a new coalition and new government were being discussed at such kind of meetings.
"We don't discuss any personnel positions at present, and not because we are not interested in them, but because we believe it is prematurely to do so," he added.