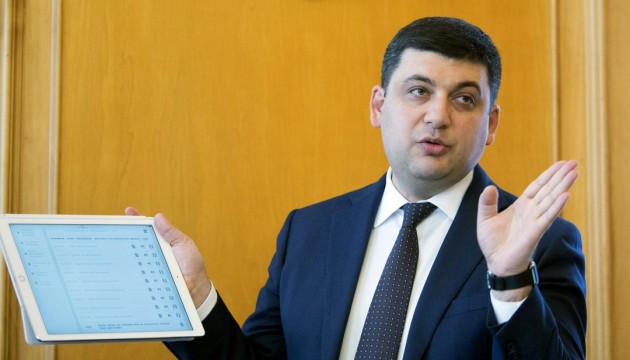 Groysman announces withdrawal of Samopomich from coalition
Verkhovna Rada Chairman Volodymyr Groysman at a plenary session on Friday morning has announced about withdrawal of Samopomich faction from the European Ukraine parliamentary ruling coalition.
"According to the submitted documents, I'm informing about leaving of the Samopomich parliamentary faction from the European Ukraine coalition in the Verkhovna Rada of the eighth convocation. There is a relevant withdrawal of signatures by faction members to the coalition agreement," Groysman said.
Today 311 MPs have been registered in the Verkhovna Rada session hall. Ukrainian Prime Minister Arseniy Yatsenyuk and government members are present at the session as the "hour of questions to the Cabinet" will be held soon.
iy