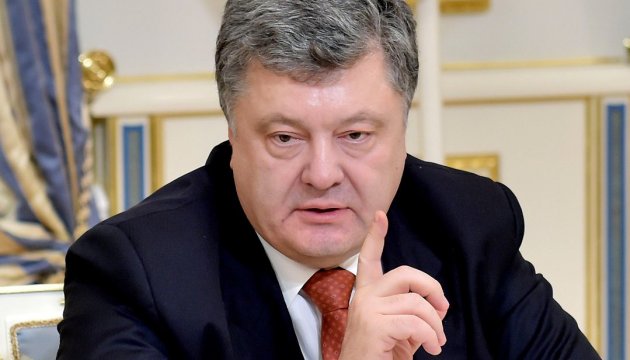 President urges Rada to play by EU's rules, not with them
The intention of certain Ukrainian MPs and the entire committees to "improve" the visa-free package of documents raises concern.
President of Ukraine Petro Poroshenko noted this in his address to the Verkhovna Rada of Ukraine.
"The perfect is the enemy of the good. Willingness to vote is not enough. You should vote for the laws in the wording required by the European Union. The rules of joining the prestigious club of countries with the visa-free regime are their rules and nobody forces us to accept them. But there is a clear social request to accept these laws. The majority of them is related to anti-corruption issues. First of all, it is our Ukrainian interest. Primarily Ukraine, not the EU, needs this."
The President addressed the lawmakers with the request to "play by the rules of the European Union, not with these rules."
ol