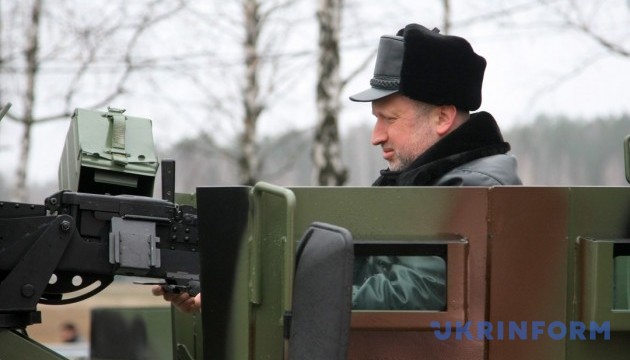 Russia simulates use of nuclear weapons in Syria - Turchynov
By conducting military operations in Syria, Russia simulates the use of nuclear weapons.
National Security and Defense Council of Ukraine Secretary Oleksandr Turchynov made a statement at Ukrainian forum on defense and security issues 2016 on Thursday in Kyiv, Ukrinform reports.
Turchynov noted that Russia's aggression against Ukraine is a threat to the entire civilized world.
"It is a challenge not only for our nation but also for the whole civilized world because the Russian leadership demonstrates the ineffectiveness of collective security," he said.
The official also said that "scenarios of powerful hybrid war have been tested in Ukraine, and these tests have spilled over far beyond our country borders today. And today in the Middle East, in Syria, Russia simulates combat use of modern weapons, which can also carry nuclear potential."