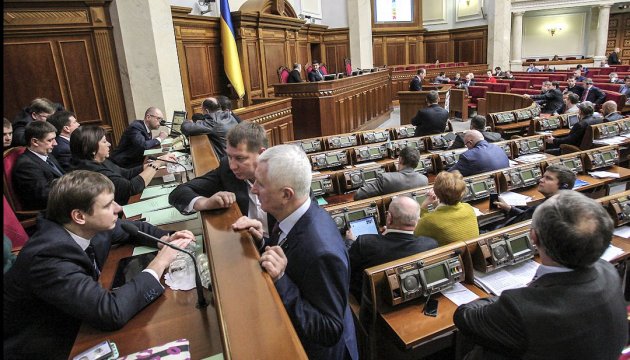 Cabinet of ministers presents annual report in Rada and MPs vote on visa-liberalization laws today
Today, legislators will hear the report presented by the government and consider seven bills that are essential to liberalize the EU visa regime with Ukraine.
These issues are listed on agenda of the parliament, Ukrinform reports.
Lawmakers will have to enact the bills on electronic system for filing and disclosure of tax returns of persons authorized to perform state officials' functions or local government. as well as harmonization of legislation on avoiding and combating discrimination with the EU laws.
After MPs consider the "visa liberalization laws", the Rada is to hear the report of the government.
Also, legislators can pass the bill on improvement of legislation for temporarily occupied territories in first reading on Tuesday.