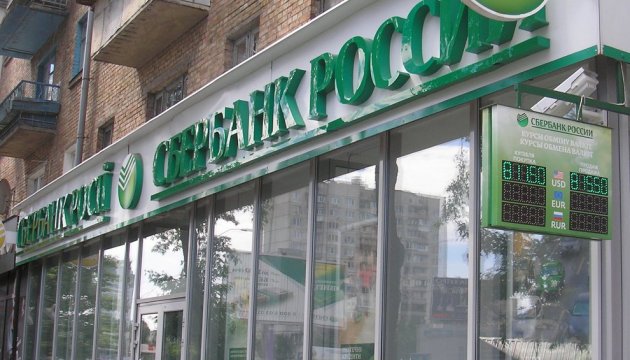 MP Lapin: Russian Sberbank sells assets in Ukraine. Is it preparing for war?
Russian Sberbank is selling its assets in Ukraine that cannot make us full of sorrow. On the other hand, such a move would indicate intent to withdraw money prior to a big war launch.
MP from the People's Front party Ihor Lapin wrote on his Facebook page.
"Sberbank of Russia" is selling its assets in Ukraine. It is another our victory over Putin's occupational business. They have no place to operate in Ukraine since the first day of the war in eastern Ukraine, but finally first steps have been made," wrote the legislator.
At the same time, he did not specify his source of information.
Moreover, Lapin noted that this development "should serve as important information for the military."
"If Putin plans an escalation of the war in Ukraine, the bank wants to liquidate money by selling its assets while they are worth something. But it would be better to confiscate funds to compensate for plants taken from Donbas [to Russia]," he wrote.