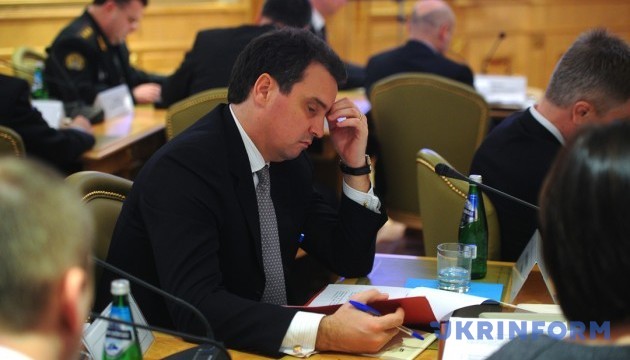 Abromavicius reveals new names within case on putting pressure to appoint staff at economy ministry - Sytnyk
New persons will be probed in Abomavicius' case as the result of questioning of Minister of Economy and Trade Aivaras Abromavicius relating to his statements about the pressure that was applied on the ministry.
Chief of the National Anti-Corruption Bureau (NABU) Artem Sytnyk told viewers of Hromadske TV channel.
"Interrogation is not over, it is put off. First, I doubt the interrogation was done in full,. Second , I do not exclude that after today's interrogation there will be some persons will be invited for questioning at least as witnesses," chairman of the NABU said.
According to him, the correspondence between Abromavicius and Naftogaz CEO Andriy Pasishnyk could be used as evidence.
"Sure. Along with other evidence this correspondence may be used as evidence," said Sytnyk.
Recall that on Monday night the first interrogation of Abromavicius by the NABU come to an end. According to the minister, he will still have to appear at least three for additional rounds of questioning at the Anti-Corruption Bureau.