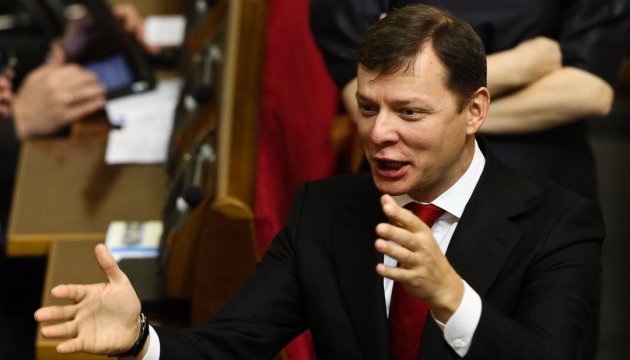 Liashko walks out of talks on new coalition agreement
The Radical Party of Oleh Liashko has stated it drops out of talks on concluding a new coalition agreement because party's requirements regarding the formation of a new collation and a new government have not been implemented.
Radical Party leader Oleh Liashko wrote on his Facebook page.
"We are stating on the withdrawal from the negotiation process as the government has refused to create a new coalition and a new government, what we have insisted on," Liashko wrote.
According to the politician, coalition factions didn't take into account proposals submitted by the Radical Party on the creation of a new coalition agreement, and thus a new cabinet.
iy