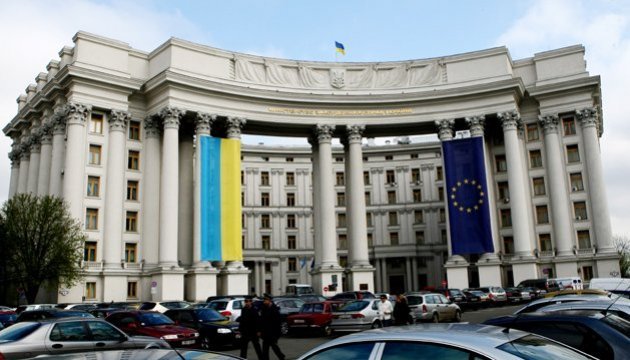 Ukrainian Foreign Ministry slams launch of North Korean satellite
Ukraine strongly condemns the launch of the so-called artificial Kwangmyongsong satellite on February 7, 2016 by the North Korean Republic, widely viewed as a cover for testing ballistic missile technology, the Ukrainian Foreign Ministry issued a relevant statement.
"Regardless of its purpose, the mentioned launch, carried out soon after the nuclear tests in early January, is a direct violation of the United Nations Security Council Resolutions 1695, 1718, 1874, 2094 and other relevant documents. Irresponsible actions by Pyongyang seriously worsen the security situation on the Korean peninsula, undermine the regional peace and stability," the Ukrainian Foreign Ministry says.
The Ukraine's ministry also stresses that Ukraine as a state that voluntarily refused from nuclear weapons and honestly fulfills its obligations in the sphere of nondissemination of nuclear arms, technologies and means of their supplies, will continue cooperation with international partners, in particular members of the U.N. Security Council with the view of relevant respond to this challenge.
iy