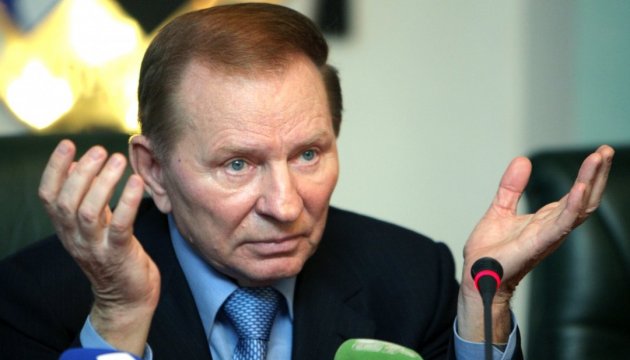 Kuchma wants to put off Trilateral Contact Group meeting
Representative of Ukraine in the Trilateral Contact Group Leonid Kuchma has suggested holding the next meeting in Minsk after the meeting of the Normandy Four.
Kuchma's press secretary Darka Olifer posted this on Facebook.
"Considering that the representatives of the certain districts in Donetsk and Luhansk regions are not complying with the ceasefire agreements and there is no progress in freeing hostages and implementing other provisions of the Minsk Agreements, I believe the Trilateral Contact Group's next meeting should be held following a meeting of the Normandy Quartet foreign ministers," Kuchma's press secretary Darka Olifer quoted him as saying on Facebook.
According to her, Kuchma made this proposal to the OSCE chairperson-in-office's envoy to the Trilateral Contact Group, Martin Sajdik, who previously offered to hold a meeting on February 10.
ol