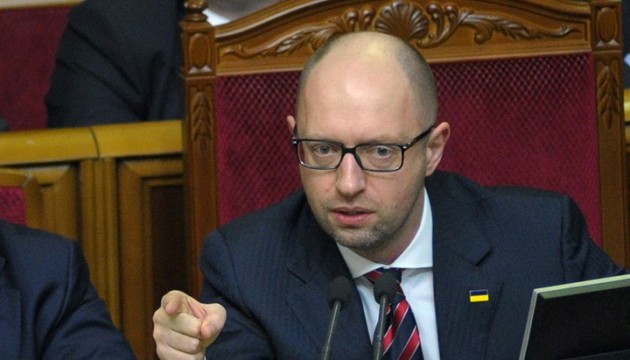 Yatsenyuk reveals new plan of Government
Prime Minister of Ukraine Arseniy Yatsenyuk reveals what the current membership of the Cabinet of Ministers of Ukraine will fight for from now on.
He stated this during an hour of questions to the Government in the Parliament, an Ukrinform correspondent reports.
"We all have come as one team and will work as one team. If it is decided that the team should be changed, then we will leave all together, but we will fight to the last... We will fight for the fact that Ukraine had not defaulted over the past two years and it wrote off the debts. We will fight for the foreign investments to return to Ukraine, as it already started to happen last year... We will fight for the price stability in the country," Yatsenyuk said.
He also assured that the Government would fight to improve the conditions for doing business.
The Prime Minister said that the first increase in salaries and social standards would take place in May.
ol