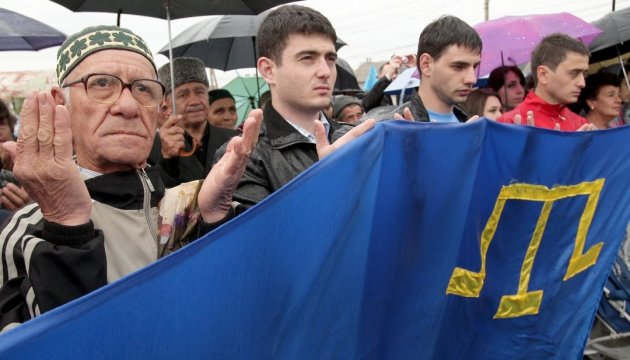 Foreign Ministry welcomes European Parliament's resolution on Crimea
Ukraine has praised a resolution, adopted by the European Parliament on February 4, which strongly condemns illegal annexation of Crimea and Sevastopol by Russia and violation of human rights, the Foreign Ministry's press service reports.
"We confirm the facts stated in the resolution and share a deep concern of the European Parliament regarding the unprecedented critical situation of human rights on the peninsula, regular violation by the Russian occupying government of the fundamental rights and freedoms of all those who disagree with its policies, primarily Crimean Tatars and ethnic Ukrainians, the suppression of any democratic displays and freedoms in Crimea, including the end of free mass media functioning. Special attention in the European Parliament resolution was paid to ongoing restrictions of educational, cultural and language rights of Crimean Tatars and Ukrainians," reads a report.
iy