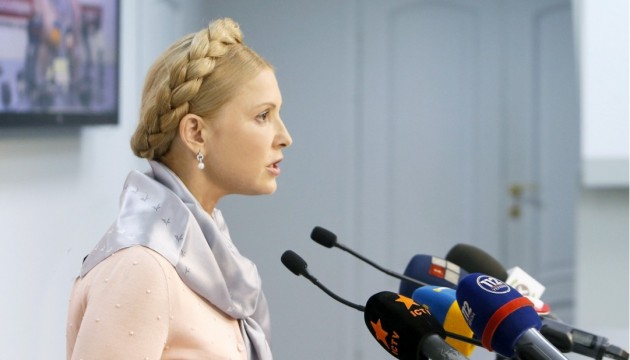 MP Yulia Tymoshenko meets U.S. Senator Christopher Murphy during her visit to USA
Leader of the Batkivshchyna (Native land) faction in Parliament Yulia Tymoshenko met with U.S. Senator Christopher Murphy (D-CT), who is a member of several Congress Committees - Appropriations, Foreign Affairs, Health, Education, Labor and pensions.
The meeting was organized within the framework of a working visit of the party leader to the USA, according to the press release of the Batkivshchyna party.
The Senator said that he's doing everything possible to bolster assistance to Ukraine who fights against the Russian aggression.
Christopher Murphy also said that the U.S. expresses its solidarity with the people of Ukraine.
The politician noted that retaining the territorial integrity and sovereignty of Ukraine are key issues in U.S. international policies.
Chairman of the parliamentary committee on human rights, deputy chairman of the Batkivshchyna party Hryhoriy Nemyria also attended the meeting with U.S. Senator.
Recall that during her visit to the U.S. MP Yulia Tymoshenko met with a number of influential politicians and experts, including the Assistant Secretary of State for European and Eurasian Affairs at the United States Department of State Victoria Nuland and U.S. Senator Chairman of Senate Armed Services Committee John McCain (R-AZ).