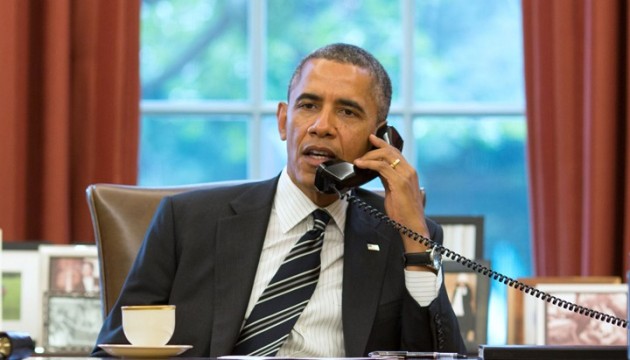 25 Ukrainians participate in "Breakfast with Obama" in Washington, D.C.
Approximately 25 representatives from various Ukrainian political circles will take part in the National Prayer Breakfast with U.S. President that is scheduled on Thursday morning at Hilton hotel in Washington, D.C.
The event, which traditionally is closed to the public, will begin at 7.30 local time, the Ukrinform own American correspondent reports.
Prayer Breakfast has strictly religious and not political aspect. Therefore, the names of the Ukrainian representatives are not disclosed. However, in fact, judging from last year's gathering Ukraine legislators, government officials, opposition and religious leaders are expected to attend "breakfast with Obama."
In general, up to 3,500 people participate in this meeting each year. Besides politicians, it is attended by leaders of religious denominations, public figures from more than 100 countries.
The list of participants is not published for security reasons after the event and not made public due to the discrete and accentuated apolitical aspects of this gathering.