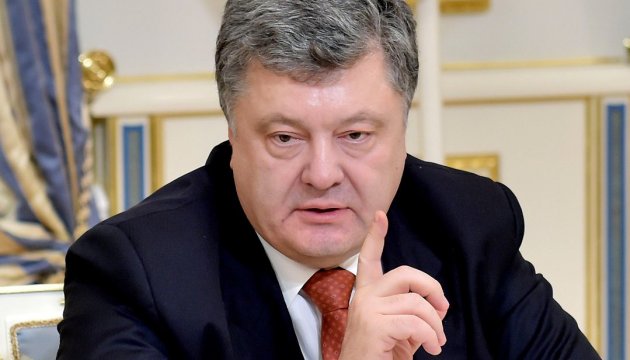 Threat of war with Russia escalates – Poroshenko
President of Ukraine Petro Poroshenko believes that the threat of open war with Russia is higher than last year.
The President stated this in an interview with Bild German newspaper, Lіga.net reports.
Poroshenko noted that about 8,000 Russian soldiers under the command of the Russian Federation stayed in Ukraine and new military bases were deployed on the border of Russia. In addition, the Russian Federation holds permanent military trainings.
"Russia is investing much in the preparations for war, and we do not get any explanations," he said.
According to Poroshenko, Ukraine is ready to receive weapons from Germany as it is the issue of the European security.
"However, the diplomatic solution must be a priority," the President said.
ol