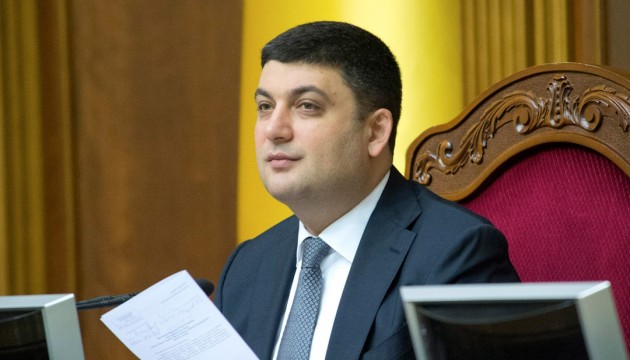 Ukraine Rada starts fourth session
The Rada Speaker Volodymyr Groisman has opened the fourth session of Parliament of the eighth convocation.
He announced the opening in the beginning of the evening session of the Rada, Ukrinform reports.
"I declare the fourth session of the Verkhovna Rada of the eighth convocation open," Speaker said.
Groisman said that to participate in the opening of the regular session the Rada invited the government headed by Prime Minister Arseniy Yatsenyuk, heads of central executive bodies, officials, who are appointed and dismissed by Parliament, representatives of public organizations along with Chairman of the German Bundestag Committee on EU Affairs Gunther Krichbaum.