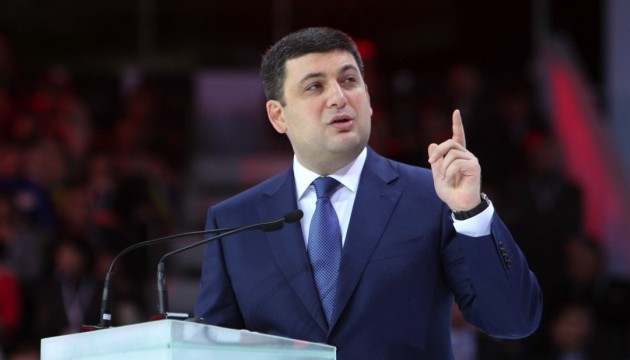 Constitutional amendments not stipulate special status for Donbas – Verkhovna Rada Speaker
The amendments to the Constitution of Ukraine regarding decentralization do not provide for autonomy, federalization or "special status" for Donbas.
Verkhovna Rada Speaker Volodymyr Groysman said this in an interview with Rada parliamentary TV channel.
"I call on everybody to take these constitutional amendments regarding decentralization, read paragraph 18 and find a single word referring to 'special status' for Donbas. You will not find a single word about autonomy or federalization or the special status for Donbas in the amendments to the Constitution," he stressed.
According to the Speaker, the constitutional amendments allow the elected government to work effectively and develop their communities. However, he said, implementation of the reform is stonewalled by the spread of fakes and false interpretations of the proposed constitutional changes.
ol