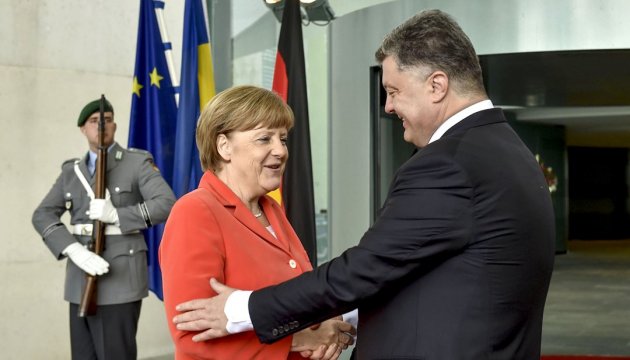 Merkel and Poroshenko to discuss Minsk peace deal on Feb.1
Ukrainian President Petro Poroshenko and German Chancellor Angela Merkel in Berlin on Monday, February 1, will discuss the process of Minsk agreements implementation.
Deputy German Government Spokesperson Christiane Wirtz briefly outlined an agenda of the upcoming meeting.
"On Monday, Chancellor Merkel will meet with Ukrainian President Petro Poroshenko," Wirtz said.
According to her, the sides will discuss the process of Minsk peace deal fulfilment.
Before the meeting, in the second half of the day (15.30 Belin local time), Poroshenko and Merkel will hold a short press briefing.
iy